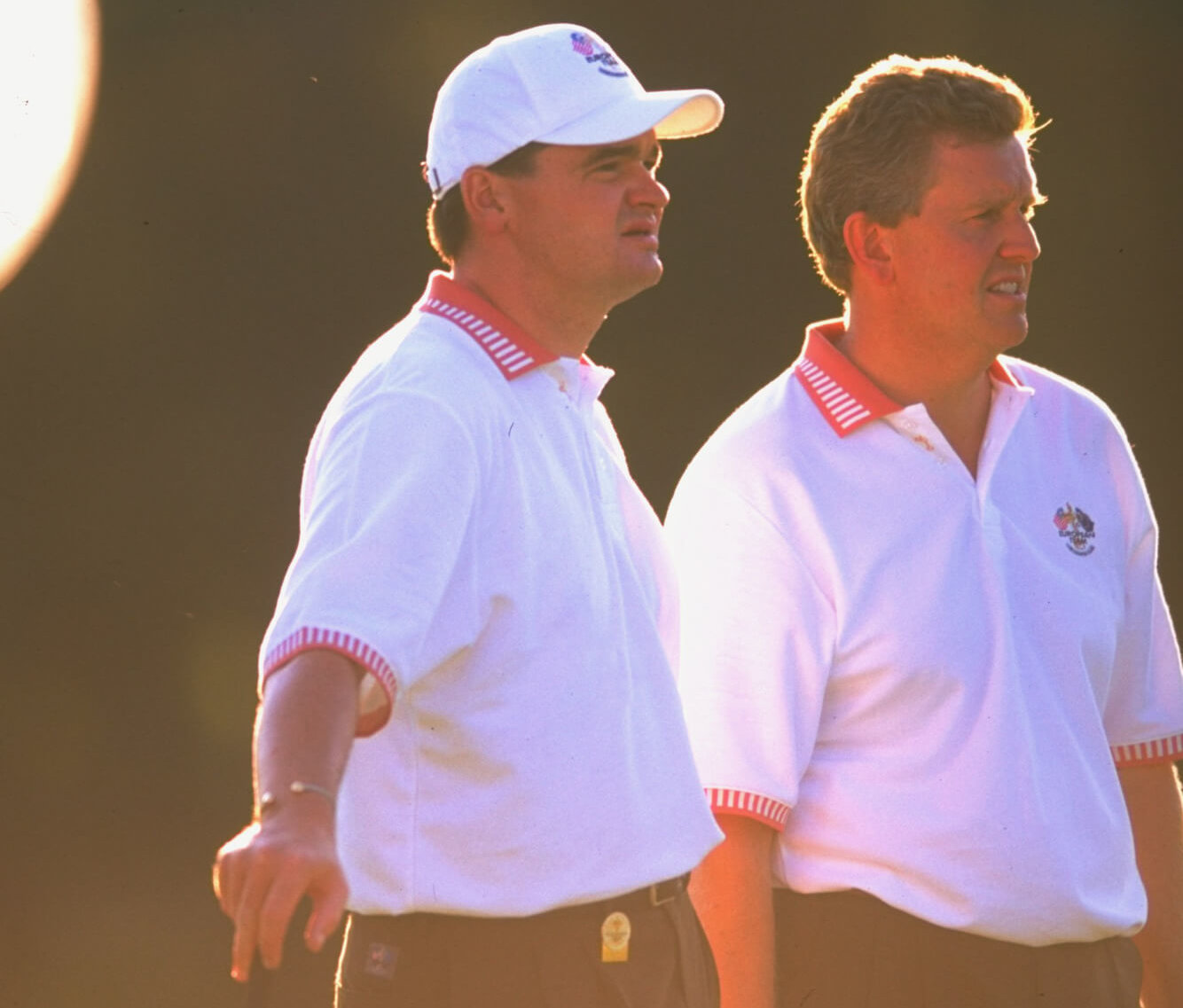 I can't imagine I am alone in saying that as a European golfer the Ryder Cup has always been an event I have wanted to play in – Brookline 1999 certainly did not let me down.
Walking into the grounds on the first day at Brookline, the atmosphere was something I had only imagined ever experiencing. The hostility I felt as a member of the European Team surprised me yet was nothing to what Monty was exposed to, which I was shocked by.
In fact, throughout that week I saw Monty in a different light and realised why he was one of the best players in the world and stayed there for so long. He was world class and brought me up to his level. I believe that what I learned from him has helped me to become the better player I am today.
The team spirit echoed by all members throughout the week was extraordinary. All team members and wives get together in a way not experienced on the tour at any other tournament. I was also fortunate enough to have my coach Adam with me, which I found to be a great strength.
Aside from the atmosphere and team comradeship we were all there for the same reason – to win as many points as possible and take the Cup back to Europe. The matches were all mentally draining but we went into the Sunday singles ahead of the Americans with everything to play for.
Our team order was announced and I was thrilled having been selected to play in the final pair. I had won all my matches over the previous two days so I was confident, raring to get on that first tee and beat anyone I was up against.
Having lost the Cup to the Americans after starting the final day ahead was a huge disappointment. I have never experienced such a loss as part of a team and I would never want to experience it again. Whilst I was pleased with my own performance on the course – being joint top points scorer – the bottom line was as a loss for Europe.
However, what I took from that week, both in terms of the experience as a golfer and the team spirit, is something I will never forget. It was crucial in my own development as a golfer.
What unfolded at Medinah, on the outskirts of Chicago, will go down in the history of both The Ryder Cup and The Game itself. It's difficult to believe that anything like it will ever be repeated, in terms of the complete turnaround in form and the score.
Standing on the first tee on Sunday morning I was disappointed not to have posted any points for the team. It's not that I'd played badly personally – I'd actually played pretty nicely but had come up against Bubba & Webb Simpson in exceptional form then, alongside Nicolas Colsaerts, narrowly lost out to Dustin Johnson and Matt Kuchar.
Brandt Snedeker was my opponent in the singles match. I'm really proud of the way I played and performed against one of the world's top form players at that time. I was totally focussed and pumped-up, as we all were, as a result of the memory of Seve, invoked by the navy team uniform we wore in his honour, his iconic image on our golf bags and Captain Ollie, as well as the desire to avenge the Brookline result.
Throughout my match I felt totally in control and managed to close it out 5&3. As the tide of the matches began to turn and as the scoreboard slowly changed from red to blue it was brilliant to hear the home crowd growing quieter and quieter as the European fans began to believe and got progressively louder…brilliant!
Having been on the losing side in '99, I know just how difficult it was for the Americans to cope with the Cup being wrenched from their grasp. Looking back, it's almost unbelievable what we achieved as a team that day. To have been involved in two of the most dramatic Ryder Cup Matches of all time will live with me forever.