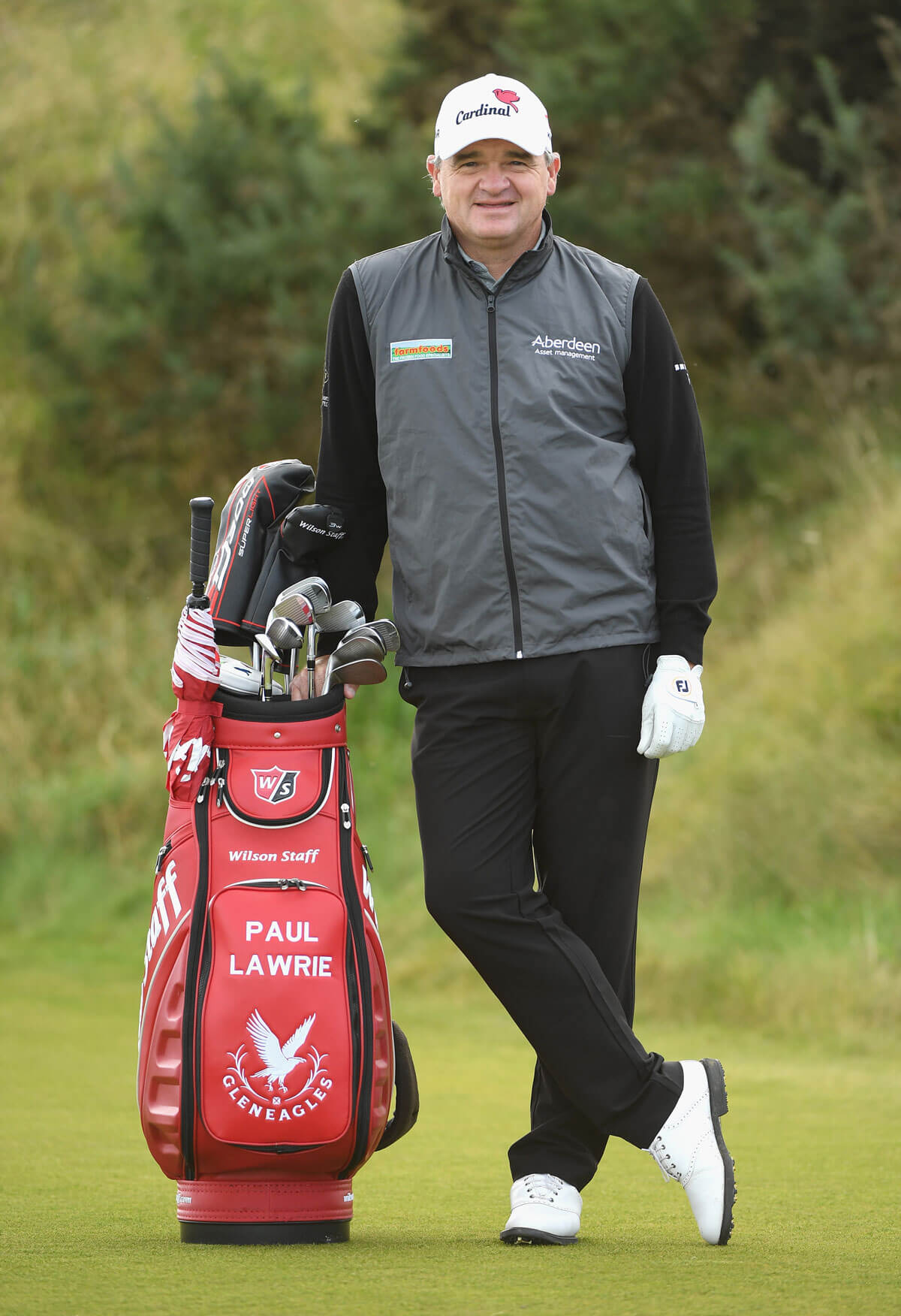 Personal Details
Height: 6ft 1in
DOB: 1 Jan 1969
Country: Scotland
Interests
Football
Junior Golf
Business
Family
Marian – wife
Craig – son
Michael – son
If I'm honest, I was always more into football than golf as a youngster.
But that didn't last. The trouble with team sports is that you can play well individually and still lose. I didn't enjoy that aspect of football. So, while I am first to acknowledge the help of those around me – especially my wife, Marian – for me the best thing about golf is that I win or lose on my own efforts.
I turned professional at the age of 17 on April 1st 1986. My handicap at the time was five and I had no real amateur record to speak of. But Doug Smart, then the club professional at Banchory, saw something in me and hired me as an assistant. I can see him now on my first day, darting into the back of his shop and emerging with what he called my "new best friend" for the next three years – a vacuum cleaner.
At first, my ambitions extended no further than being a club professional, but winning my first event, the Moray Seafoods Open at Buckpool, whetted my appetite for the competitive side of golf. My first significant victory came in the 1990 Scottish Assistants Championship at Cruden Bay, two years before I claimed first place at the UAP Under-25s Championship.
Much has happened since those now far-off days. And more than I could ever have dreamed of has come my way. Who would have thought that a wee laddie from Kemnay could win the Open, play in two Ryder Cups and be invited – twice – to Buckingham Palace. Certainly not me.
Through it all, however, one person has been by my side. Marian has always been 100 percent supportive of everything I have done, on and off the course. I owe so much to her, not least her handling of life at home with our two sons, Craig and Michael, when I have been out on tour.
01/01/1969
BORN
Paul was born in Aberdeen on the 1st January 1969
1986
TURNED PRO
Paul turned professional in 1986
1992
EUROPEAN TOUR
Paul joined the European Tour in 1992
1996
DEBUT WIN
Paul picked up a debut tour win at the 1996 Catalan Open
1999
QATAR MASTERS
Paul won the Qatar Masters championship in 1999
1999
OPEN CHAMPIONSHIP
Paul's career was transformed after his win at the Open at Carnoustie in July 1999
2001
PAUL LAWRIE FOUNDATION
In March 2001, the Paul Lawrie Foundation was created. The Foundation aims to support and sustain an interest and enthusiasm for the game of golf amongst under 18s
2001
DUNHILL CHAMPIONSHIP
Paul won the Dunhill Championship in 2001
2011
ANDALUCIA MASTERS
Paul won the Andalucia Masters in 2011
2012
JOHNNIE WALKER CHAMPIONSHIP
Paul won the Johnnie Walker Championship in 2012
2013
OBE BIRTHDAY HONOURS LIST
Paul was honoured with an OBE in 2013